Artwork
In my free time I am a keen artist, and paint in acrylics, mixed media, and oil. My art is really important to me - it feels more of a passion than simply a hobby.  I am particularly inspired by the sea and sky around St.Ives in Cornwall, and I love playing with the fleeting effects of light, colour, atmosphere, trying to capture something of the ever changing effects on water, sky and land.  I am a regular exhibitor with Warwickshire Open Studios (June-July), and various other local venues.  I had a solo exhibition at the Loft Theatre in Leamington Spa, and also at the Well Centre, Leamington Spa.  Some of my paintings are currently being exhibited in the East wing, ground floor at University Hospital of Coventry & Warwickshire as part of their 'Healing arts' programme.  I will also have work in the 'Natural World' exhibition at the Temperance Cafe, Bath St, Leamington Spa from 4 Feb - 3 March 2019.
This page shows you a few examples of my work, and you can find more at the Warwickshire Open Studios Gallery pages:      https://www.warwickshireopenstudios.org/galleries/2018/marie-calvert

I have prints and cards of some of my paintings, and a selection of my cards are regularly on sale at St.Claire's gift shop, Coventry Cathedral, Coventry.
My style is constantly evolving as I experiment with paint, lines and  textures to create imaginative impressions of sea, land and sky, and I'm currently moving towards semi-abstract work.  If you would like to know more, or enquire about purchasing a painting, print or cards, do get in touch.
I also greatly hugely enjoy photography, and have done so for many decades. This is an area that is currently growing and developing (pun intended!) for me, especially following an inspiring photographic trip to Iceland.  I will have some photographic images available this year at Warwickshire Open Studios.
All the images on this website are my own,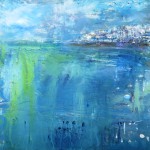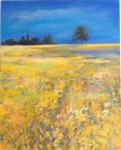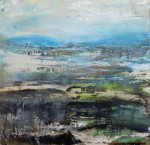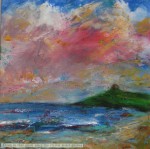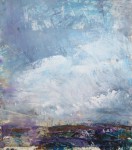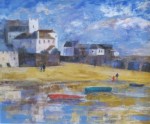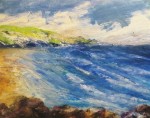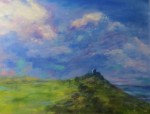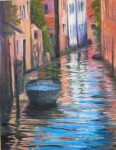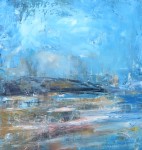 (c) all images are Copyright.