Artwork
In my free time I am a keen artist, and paint mainly in acrylics and mixed media. My art is really important to me..  I am particularly inspired by the sea and sky around St.Ives in Cornwall, as well as more local landscape subjects. I love playing with the fleeting effects of light, colour, atmosphere, trying to capture something of the ever changing effects in my paintings.  I am a regular exhibitor with Warwickshire Open Studios (June-July), and various other local venues including Art in the Park.  I had a solo exhibition at the Loft Theatre in Leamington Spa, the Well Centre, Leamington Spa, and also exhibited at  University Hospital of Coventry & Warwickshire as part of their 'Healing arts' programme.  
In 2021 I have exhibited in Warwickshire Open Studios at Venue 44, alongside the Future Rabbit Collective group of artists.  I was also at Art in the Park in Leamington Spa, which was a great event.  I shall be joining in with the 'Plein Air' event in Jephson Gardens, painting live on the morning of Sunday 5 September - do come and say hello if you're in the area.   
And I shall be exhibiting at the Glasshouse Studio in Jephson Gardens, Leamington later this year,  19-28 November - do come and have a browse.   
I also have a Facebook and Instagram page dedicated to my art:  
https://www.facebook.com/pages/category/Artist/Marie-Calvert-Art-357796125087769/
https://instagram.com/marie.calvert?igshid=upvkemhrbt9r  
I'm also a keen photographer - this is something I was passionate about many years ago, and after a rather dormant period it is emerging as a really exciting part of my creativity. I've recently exhibited some of my photographs from Iceland, a place I visited last year which was incredibly inspiring. 
This page shows a very small sample of the kind of paintings I do - although the selection here is frankly a bit limited!  But there is more on my Facebook page (and you don't need to be on Facebook to access this), follow the links above.  Do get in touch if you are interested in seeing more of my paintings or photos. I also have high quality prints and also greeting cards of many of my paintings, and some of my cards are regularly on sale at St.Claire's gift shop by Coventry Cathedral.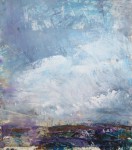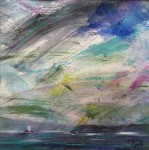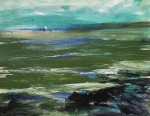 My style is constantly evolving as I experiment with paint, lines and  textures to create imaginative impressions of sea, land and sky, and I'm currently moving towards semi-abstract work.  If you would like to know more, or enquire about purchasing a painting, print or cards, do get in touch.
All the images on this website are my own,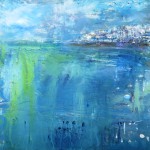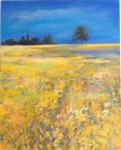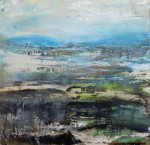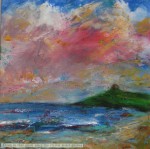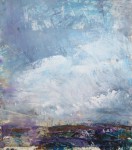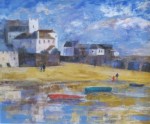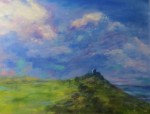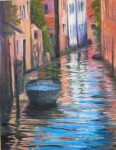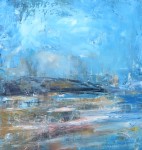 (c) all images are Copyright.